Petronella Pot Luck Club Craft Food Delivery & Collection
Our clients have spoken and we have answered the call.
We are proud to launch our latest project!
The Petronella Pot Luck Club.
Our bi-weekly menus will be determined by the freshest local and seasonal ingredients that we can find. Who knows what nature will provide? 
We are going back to basics and we are going to cook the way that WE cook…from the heart.
We will have dishes from our grandmother's kitchens the way we remember it, but also create and develop new and exciting recipes to productively use this time to learn and grow as chefs.
Without a doubt, our beloved stalwart heritage food selection, representing the essence of all South African kitchens, will be represented.
Our clients already trust our health and safety standards based on HACCP principles that has always been in place in the Petronella Kitchen. We will thus just add government stipulated measures to protect your family, but also our families.
Additional measures include:
Out staff will not be using public transport. We have arranged private transportation in our own vehicles.
Most of our clients know our staff on first name basis. No strangers on your doorstep for deliveries.
Sanitized packaging, sanitized cars, masks and other standard regulations, will be in place.
Bi-weekly menus will be published on our social media platforms. FOLLOW OUR FACEBOOK GROUP
Orders should be placed two days in advance and only EFT payments will be accepted as confirmation of your order.
Weddings & Private Function
We love weddings and special occasions and understand the huge responsibility to make every food experience a talking point on your special day. Your wedding or private function menu can be tailor-made to enhance and reflect your theme and feel of your event and we gladly adjust standard menus to ensure your wedding food is unique.
We are privileged to be the in-house chefs for the top wedding venues in Port Elizabeth.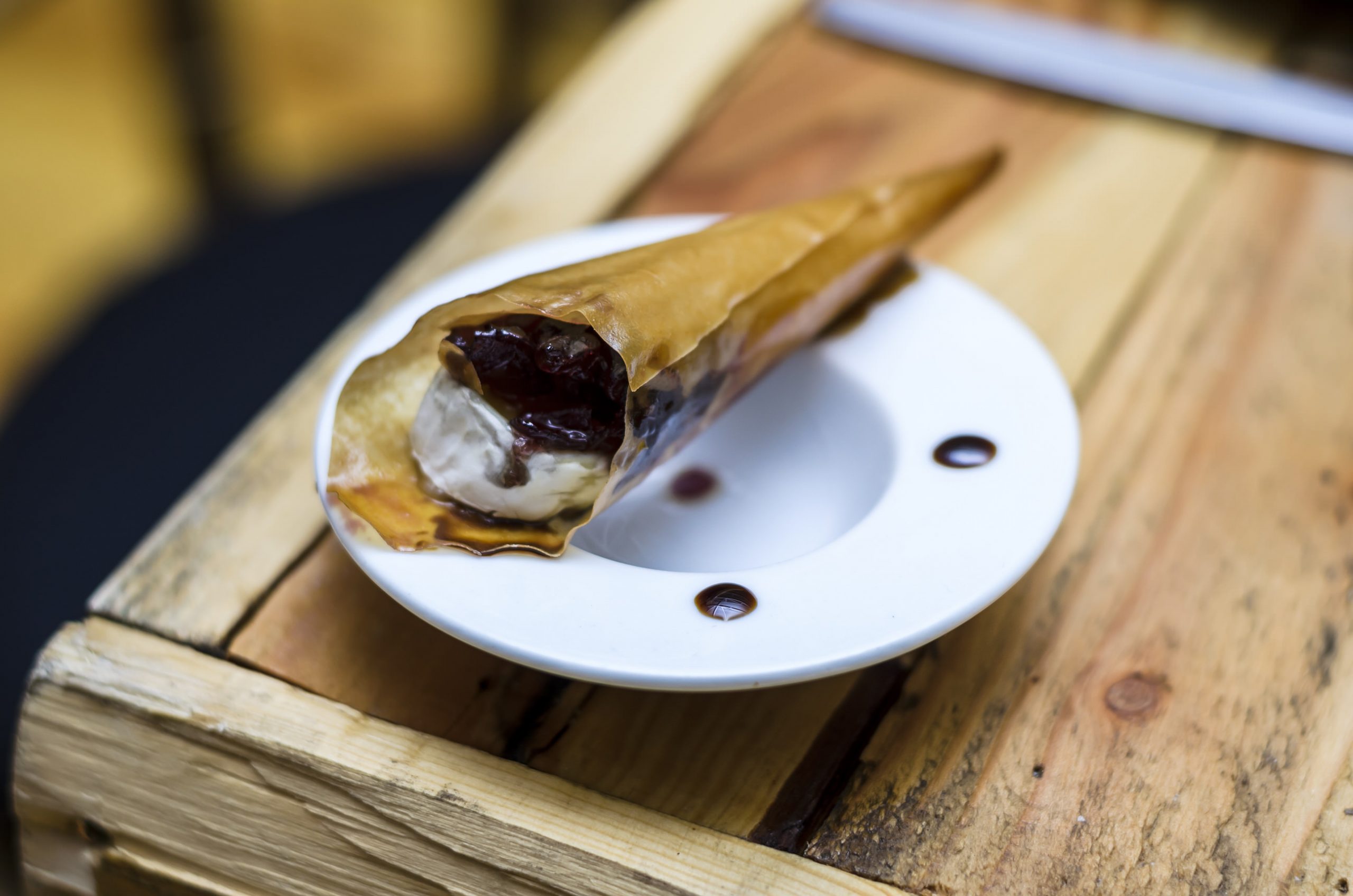 "Petronella Catering has been a part of our work family for 10 years.

They provide exceptional quality with the highest of standards for any catering aspect.

Annelie leading her team of qualified chefs has always gone the extra mile for La Colline & our clients and we cannot be more thrilled to have them help us on a weekly basis.

They have created various of creative menus and nothing can't be done in their kitchen.

Quality, communication, hard work and dedication are just a few words to describe the phenomenal Petronella Catering team."
Partnering with Petronella was one of the best decisions we made for our clients.

Annelie is so talented, and has the ability to craft custom menus to suit whatever your specific need.

The Petronella team dishes up plate after plate of delicious, beautifully presented food – this kind of consistent, 100% reliable, top quality catering is hard to come by."
"We have hosted events from birthday parties, to weddings, to massive big race days to formal silver service dinners. This would not have been possible without Annelie and her dedicated team.

I see them as our "not so secret" weapon here at their home kitchen at Fairview."
We specialise in quality, executive corporate catering. Our solid reputation in this market stems from having the ability to add value to the event.
Our services for corporate catering include: 
Site visit to assess the work space and infrastructure required

Menu suggestions that is fresh, theme-based and demographic- specific.

Professional advice on function format that can be successfully applied within the workspace available

Setting up a mobile kitchen should it be required

Food tastings for large functions

Front of house supervisor and trained servers

Consistent communications with our clients

Accommodating a vast array of dietary requirements
NEW: Please feel free to contact us for new practical ideas and a fresh approach to corporate catering based on COVID-19 regulations.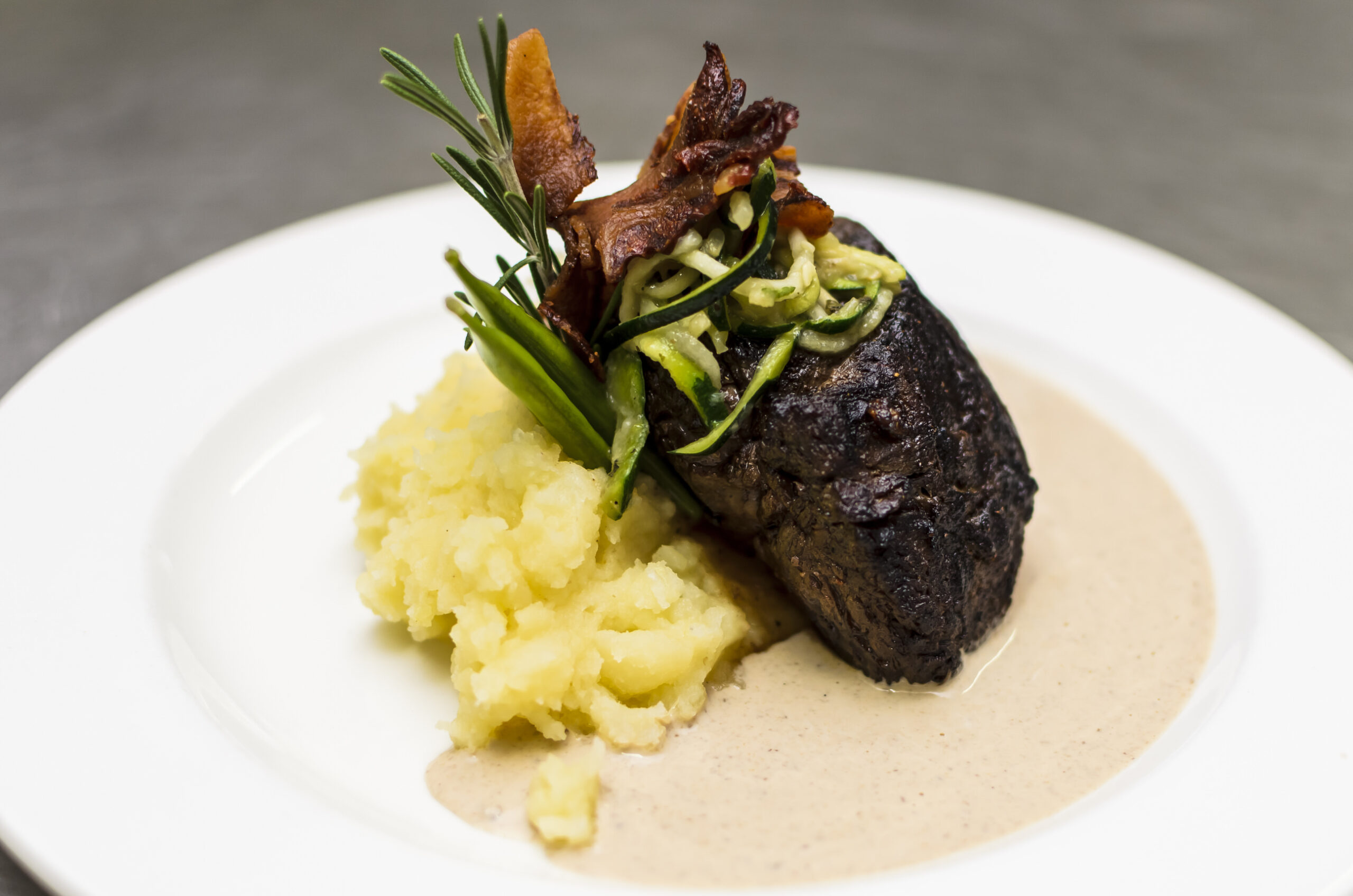 "Petronella Catering not only brought beautiful food and perfectly executed recipes to the table, they did what real chefs do: Make food with passion. Their attention to detail, professional service and fresh initiative created the perfect environment for our functions which owes its success to the dedicated team lead by Annelie."
"Petronella Catering, led by the talented Annelie Oosthuizen, serves exceptionally tasty, premium quality food with style, warmth, consistency and passion!"
"It is always a very positive experience working with Petronella Catering. They go above and beyond to satisfy their customers, and are up to any challenge we may throw their way. To ensure authenticity, Petronella Catering designs menus according to the theme of a particular event which brings it all together so nicely. It is a pleasure to work with such an ethical and innovative company."
Large Scale & Industrial Catering
We have proven that it is possible to serve quality food on large scale. This is only achievable if you have an extraordinary team of senior staff, who are not only able to cook well, but act as quality supervisors and managers of their own teams
Our services for large-scale and industrial catering includes:
Budget sensitive menu planning

Stringent health and safety regulations

Quick and efficient execution and service that is time sensitive

Trusted and respected industry partnerships to add to infra-structure required

Sensitivity to limiting our carbon footprint by being environmentally aware

Food presentation on the same standard than catering for smaller functions

A large trained staff contingency to handle volumes
"Sereni T had the pleasure of working with Annelie from Petronellas Catering at the Heltasa 2018 conference. Four hundred thirty delegates attended the 3-day conference that included 72 special dietary requirements.

The theme for the gala event was 50 shades of blue, and the desert …………was a show stopper. Annelie attended to all our requests, and I highly recommend her to elevate any special occasion."
"Wow! What a find!

The quality of her food, as well as her presentation, is nothing short of amazing. 

A case in point was the Isuzu Motors South Africa Corporate Launch in 2018, where she catered for all our VIP guests. Every time we have had the fortune to use Annelie and Petronella Caterers, our clients and their guests have absolutely raved about the food!"
"Partnering with Petronella catering on the Volkswagen South Africa 30th Anniversary Gala Dinner and Literacy Conference in 2019, we experienced the utmost professionalism and the most amazing food. 

The team went out of their way to work within the very short timeframes to create magic. We will definitely be using them soon."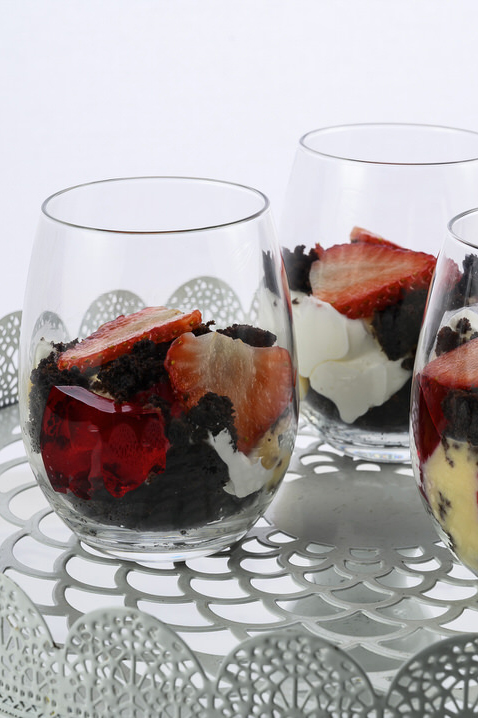 Contact us
Annelie Oosthuizen
C: 082 396 2053
E: annelie.oosthuizen@gmail.com
 Fairview Racecourse, Draaifontein Road, Greenbushes, Port Elizabeth 6001, South Africa